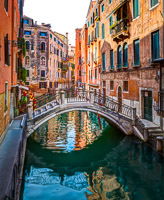 Intro to Photography - Getting off Program Mode
Saturday, April 11
This full-day introductory photography workshop guides students to progress beyond taking snapshots to creating photographs. We begin by exploring your camera's capabilities and learn how to manually adjust for shutter speed, aperture and film speed. This workshop will also help you improve your understanding of composition, light, depth-of-field, and perspective. The six-hour session includes time for practicing the concepts and techniques discussed. Students need to bring a camera and the camera manual. A digital SLR, mirrorless, or compact camera with manual controls is essential for this class.
Early registration $100, After March 15 $125. Email me, brosenstiel5993@gmail.com, regarding your interest.